Laudemio
Podere La Costa
500 ml. 
Obtained from all the olive Groves of Castello di Poppiano, with olives harvested in November and December. It is the typical high quality olive oil of the hills surrounding Florence.
Olive varieties Frantoio 100%.
Harvest by hand in November – December.
Processing within 24 hours from olive picking, short processing time and cool pressing.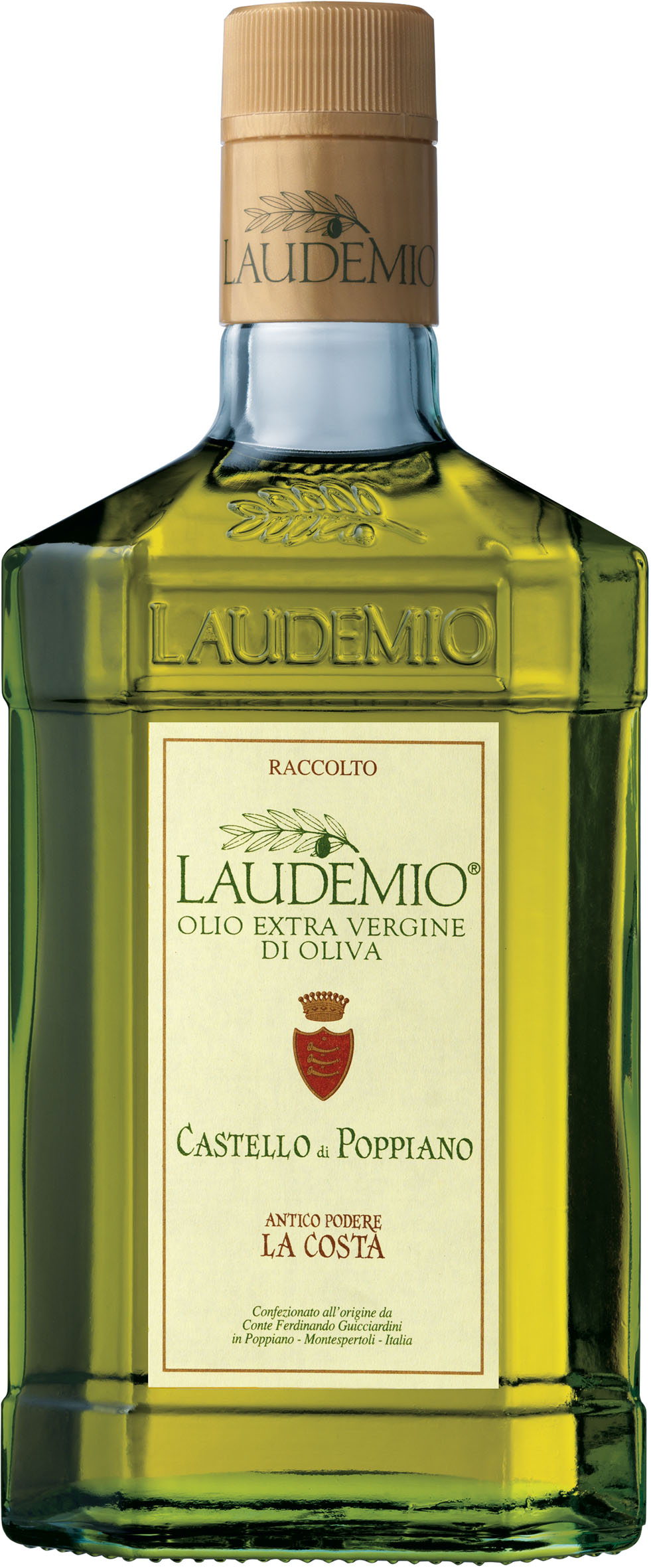 CONTE GUICCIARDINI
di Ferdinando Guicciardini
Via Fezzana 45 /49 – Montespertoli (Florence)
Phone: +39-055-82315 / +39-055-82335 / +055-82373 – Fax: +39-055-82368
C.C.I.A.A. Firenze n. 241672 – Cod. Fisc. GCCFDN37B06D612W
Part. Iva 00643220486 – Cod ISO IT 00633220486
Email: info@conteguicciardini.it – Pec: conteguicciardini@legalmail.it