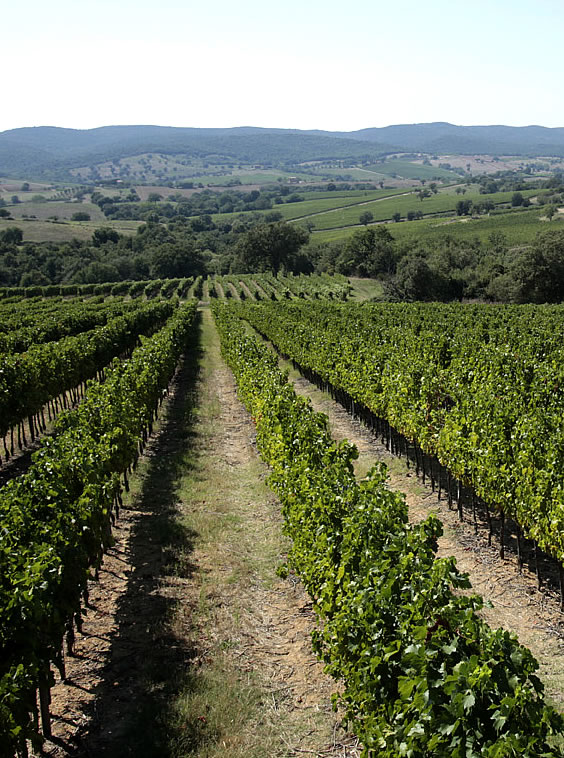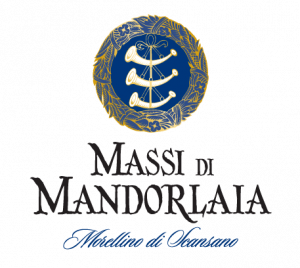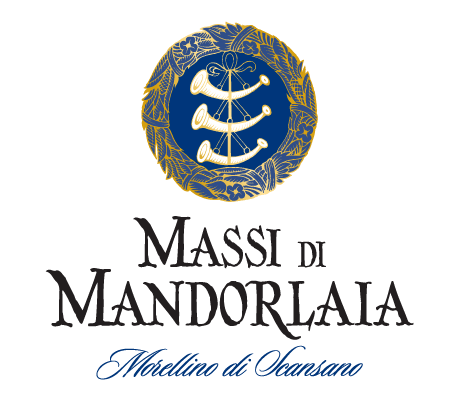 Massi di Mandorlaia covers 110 ha (270 acres) surrounding a dwelling of the xviii century. It is situated right in the middle of the Morellino area, in a zone which has always been known for being exceptionally well-suited for wines. When I acquired that property, I was well aware it would be difficult to develop due to the copious amount of rocks and boulders, but it was equally evident that the environmental conditions – a hot and arid climate, a wide day/night temperature range that favours a balanced ripening, a permanent sea breeze that limits diseases – were sure preconditions for quality wines. Massi di Mandorlaia is becoming a bench mark for the Morellino di Scansano area.
If the history of Castello di Poppiano has deep roots in the past, the one of Massi di Mandorlaia is, at least for us, the Guicciardini, much more recent. It reflects the attraction that Maremma (the southern coastal Tuscany) has always exerted on my wife Titti and myself with its dramatic landscape and the outstanding potential for producing great wines.
Morellino di Scansano is an ancient wine denomination, though only recently have wine lovers begun to recognize its reputation. The area is hilly and its landscape unique: wild, severe and at the same time serene. It is characterized by a sequence of bushes and fields, which are interlinked by a loose "tissue" of hedges (locally called "sieponali"), dry-stone walls, ditches and bushy creek escarpments. Scattered dwellings, cork oaks and oak trees complete the picture.
The Vineyards
Before Massi di Mandorlaia was acquired in 1998, the estate was utilized as grazing land. The development of wine production started from scratch, converting the bare land into vineyards but always respecting the existing hedges, dry-stone walls and woods .
Massi di Mandorlaia is a sloping hill with optimum exposure South/South-west at an elevation between 320 and 200 m (1050 to 660 ft). Soils in the lower part of the Estate are sandy-loamy (locally called "terrenello"=light soil)) while in the upper part of the estate they are more sandy-clay (locally called "terren-grosso"= heavy soil). In both cases, good drainage is assured by abundant rocks and stones .
When the development started, it was immediately clear that it was a challenge due to the extremely rocky soils. The first planting occurred in late 1999 and today the vineyards cover 57 ha (140 acres) out of which 46 ha (115 acres) are producing Morellino di Scansano DOCG while a minor part produce IGT wines among which is Vermentino. The planting intensity is 5000 to 7250 vines per ha (2000 to 2900/acre), and from the very beginning controlled turfing has been applied to limit erosion and to contribute to the wine quality by limiting the grape yield at less than 1.0 kg per plant.
.
The Cellar
In the early development stages the old restored farmhouse became the operational center of the estate and a first small cellar was organized to host the first vintages. The construction of the present cellar for wine making and aging was completed in 2006. It is rational and technologically advanced: remote temperature control, climatized area for maturing and aging in barriques and oak casks.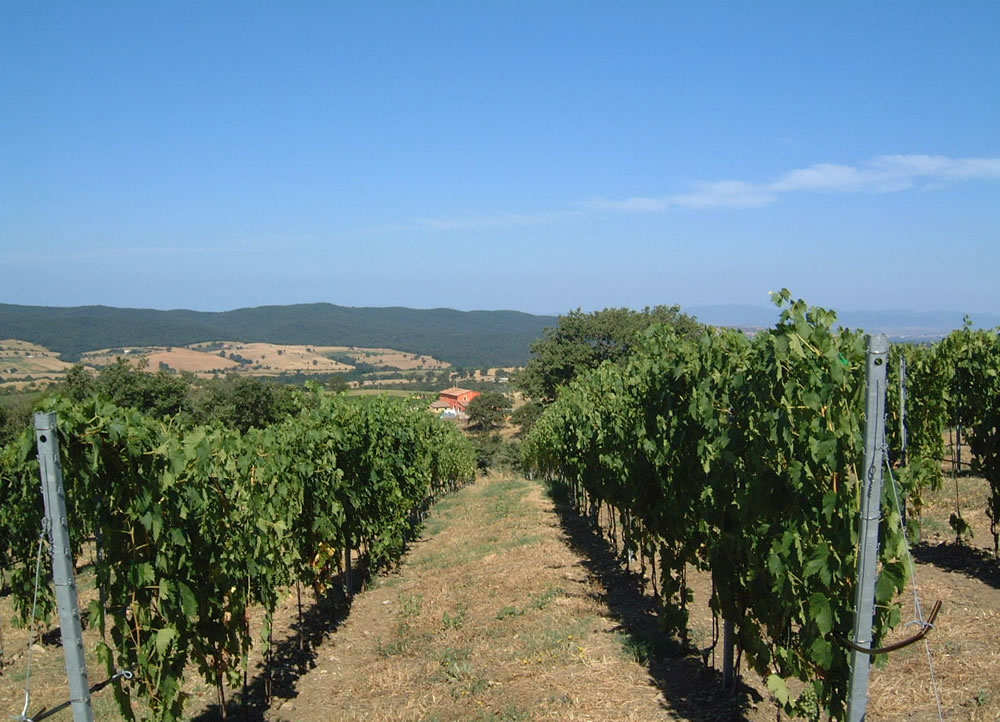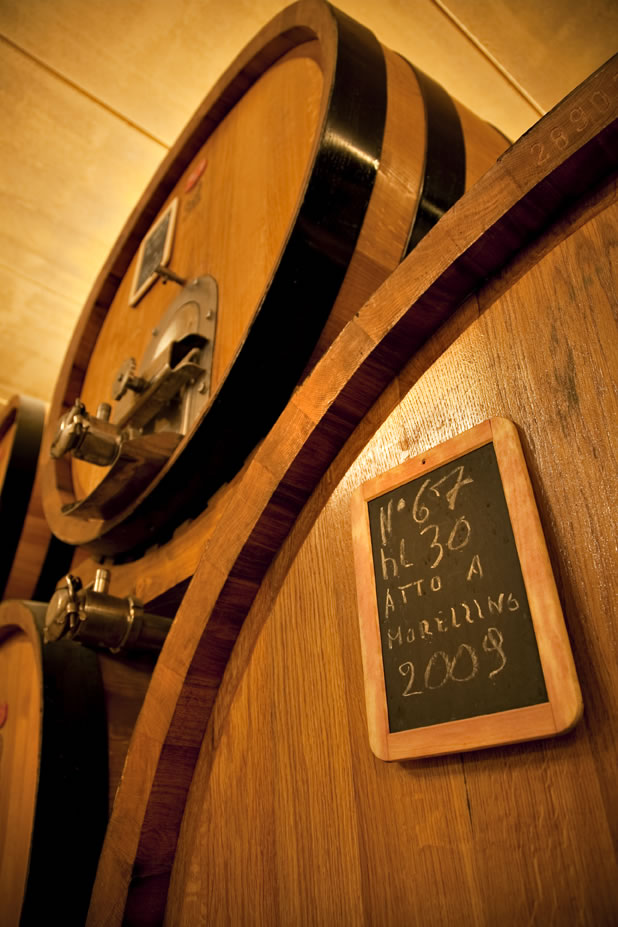 The Wines
Morellino di Scansano DOCG is historically a traditional wine. At Mandorlaia we also produce IGT Costa Toscana and/or Maremma Toscana DOC wines.
CONTE GUICCIARDINI
di Ferdinando Guicciardini
Via Fezzana 45 /49 – Montespertoli (Florence)
Phone: +39-055-82315 / +39-055-82335 / +055-82373 – Fax: +39-055-82368
C.C.I.A.A. Firenze n. 241672 – Cod. Fisc. GCCFDN37B06D612W
Part. Iva 00643220486 – Cod ISO IT 00633220486
Email: info@conteguicciardini.it – Pec: pec@pec.conteguicciardini.it