As with other Tuscan producers who go back many generations, I am confronted every day with the legacy of centuries and the evolution of time.
I believe that when love for your estate, vineyards and olive groves is transmitted generation after generation, it gets into your DNA.
The heritage of CASTELLO DI POPPIANO in Chianti Colli Fiorentini, represents to me the tradition of the Guicciardini since the XI century . MASSI DI MANDORLAIA in Morellino di Scansano, in Maremma (the southern coastal area of Tuscany) is a new reality created from scratch.
BELVEDERE CAMPÒLI in Chianti Classico is the latest undertaking of quality oriented diversification.
In these estates my wife Annamaria (Titti) and myself have given much of ourselves with the hope that our love for our heritage can be transmitted to others through our products.
I heartily wish for Bernardo , my nephew and adopted son, and for his son Paolo (Paolino) to continue in this way with the same passion.
We take pleasure in welcoming you into our website, and invite you to learn more about us, our people, estates, vineyards , olive groves, wines and olive oil.
Ferdinando Guicciardini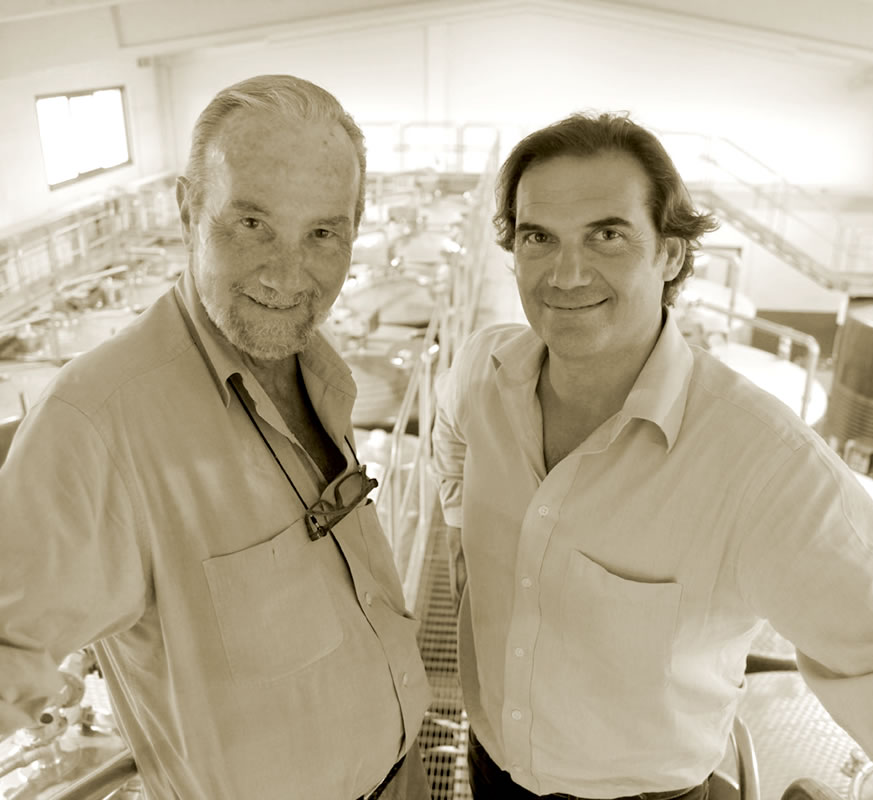 For centuries, the hills around
the Castello di Poppiano
have been the main
site of farming activity by
the Guicciardini
Massi di Mandorlaia reflects the attraction that Maremma (southern coastal Tuscany) has always exerted on my wife Titti and myself with its dramatic landscape and the outstanding potential for producing great wines.
Belvedere Campòli in Chianti Classico
is the new jewel that, in 2015,
joined the two other estates of
Conte Guicciardini group.
Our Wines
We are 100% producers: all of our products derive uniquely from our vineyards and olive groves. This is the best guarantee of genuineness and quality that we follow up from the vineyard to the bottle.
We have decided to maintain the style of our DOCG wines in the same path and deep roots of their ancient tradition.
Conversely our IGT wines (red , rosé , white) express innovative and dynamic character.
Tour & Tasting
A unique experience , delving into the past while living a present dynamic production reality , discover the process of wine making from the vineyard to the bottle, our olive oil from the tree to the oil-mill, taste the excellence of the fruit derived from the love for the earth, steeped in centuries of history.
This is Castello di Poppiano.
CONTE GUICCIARDINI
di Ferdinando Guicciardini
Via Fezzana 45 /49 – Montespertoli (Florence)
Phone: +39-055-82315 / +39-055-82335 / +055-82373 – Fax: +39-055-82368
C.C.I.A.A. Firenze n. 241672 – Cod. Fisc. GCCFDN37B06D612W
Part. Iva 00643220486 – Cod ISO IT 00633220486
Email: info@conteguicciardini.it – Pec: pec@pec.conteguicciardini.it