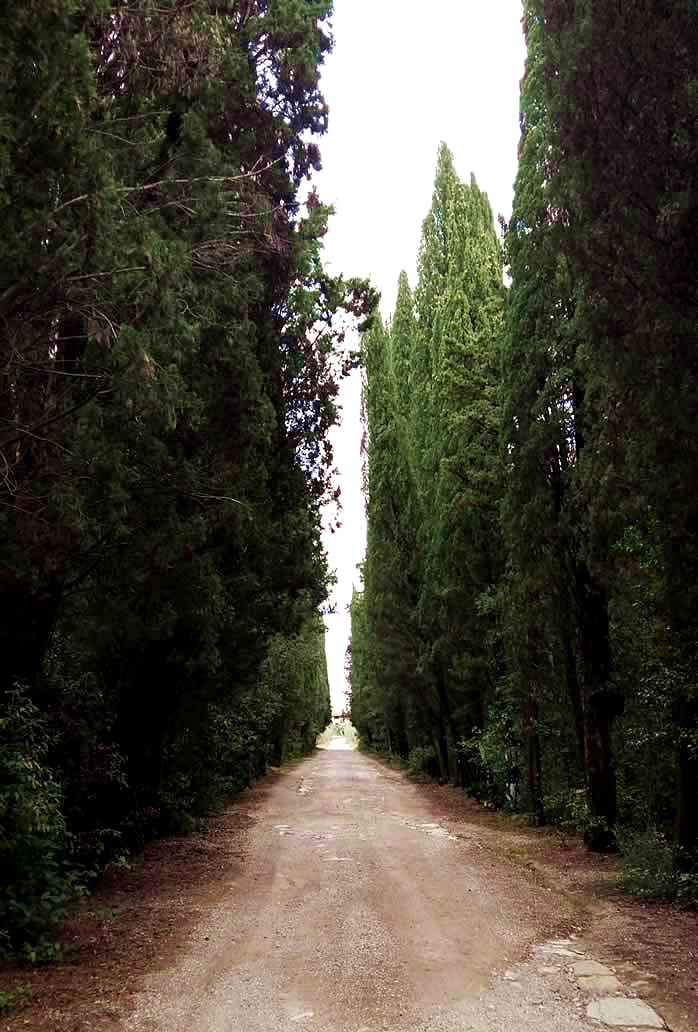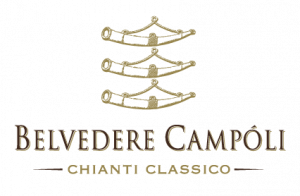 BELVEDERE-CAMPÒLI in Chianti Classico is the latest jewel that since 2015 joined the Conte Guicciardini estates: CASTELLO di POPPIANO the historical estate , leader of Chianti Colli Fiorentini and MASSI di MANDORLAIA, well established reality of Morellino di Scansano.
The Belvedere-Campòli estate lies in one of the most suitable areas of Chianti Classico at elevation around 400 m a.s.l. on the ridge of the rocky hill which joins Panzano and Mercatale . Soils and exposure are the optimum to guarantee great wines.
The center of the estate is an ancient farmhouse whose access is a long spectacular avenue of cypress trees.
From the terrace in front of the house we enjoy a dramatic view of the landscape of the Val di Pesa on the left and Val di Greve on the right. The wide horizon extends over the whole arch of the Appennine mountains from the Alpi Apuane (the"marble mountains") to Pratomagno and over.
At the base of the splendid Poggio La Croce wood lies an ancient and artistic Tabernacle in a dominant position over the vineyards. The Tabernacle has been recently restored. The stylized image of the Tabernacle is the symbol of Chianti Classico "Gran Selezione" of Belvedere Campòli.
.
Vineyards
The vineyards, originally 8.50 ha, are being restructured and new vineyards are planted to progressively reach 14.00 ha. The development of Belvedere Campòli is complementary to the two other estates of Conte Guicciardini.
The Belvedere-Campoli vineyards are among those at highest elevation (420 m a.s.l.) in the municipality of San Casciano. Soil and climatic conditions are ideal to express the best performance of Sangiovese in this area, reflecting important structure, elegant tannins , smooth pleasant taste combined with great ease of drinking.
.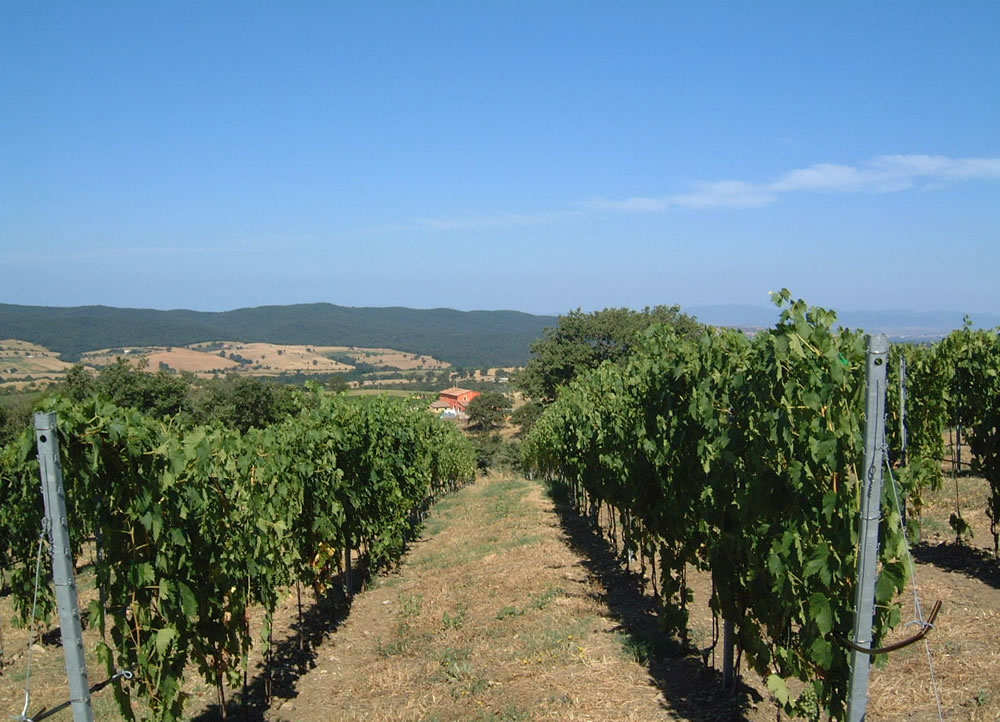 Wines
Belvedere Campòli is a new challenge accepted to continue diversifying our product offer and raising the quality level. The first vintage was 2015. The Belvedere-Campòli grapes give birth to a "young Chianti Classico" , a "Chianti Classico Riserva", a "Chianti Classico Gran Selezione".
You are warmly invited to discover here the peculiarities of our Belvedere-Campòli wines.
CONTE GUICCIARDINI
di Ferdinando Guicciardini
Via Fezzana 45 /49 – Montespertoli (Florence)
Phone: +39-055-82315 / +39-055-82335 / +055-82373 – Fax: +39-055-82368
C.C.I.A.A. Firenze n. 241672 – Cod. Fisc. GCCFDN37B06D612W
Part. Iva 00643220486 – Cod ISO IT 00633220486
Email: info@conteguicciardini.it – Pec: pec@pec.conteguicciardini.it